الجالية الهندية في امريكا عبر الرواية
سرد حدث اعتداء عنصري مُقزز
وذلك عبر الصفحة ١٩١ الى الصفحة ١٩٥ للروائية الهندية شيلبي سمية كوْدا (Shilpi Somaya Gowda). الرواية باللغة الانجليزية نُشرت سنة 2016، بعنوان « الابن الذهبي » او The Golden Son
تعرض بالديف(Baldev) أحد أصدقاء وابن بلد باتيل أنيل (Patel Anil) لضرب مبرح من طرف شرير منحرف، امريكي ابيض، كاد ان يؤدي الى موته قبل ان يُنقل الى المستشفى القريب من المكان الذي دار فيه المشهد أي قرب موقف السيارات في دالاس في تكساس.
أمريكي فظ وسريع الغضب
تصف الكاتبة الهندية كيف توالت الضربات بطريقة وحشية من طرف الامريكي المخمور حتى سقطت الضحية على الارض فاقدة وعيها. وتبدو للقارئ شدة الضغينة والكراهية العنصرية التي يكنها الامريكي الأ بيض الشاب للأجانب ذوي البشرة السوداء.
لا حيلة لهما
ولم يستطع باتيل أنيل وصديقه إنقاذ بالديف من يدي المخبول من جراء الصدمة والشعور بالخدر.
وصف للمعتدي
ويمكن للقارئ ان يتصور ويصف بدون صعوبة الشخصية البشعة التي قامت بالاعتداء على بالديف. انه عريض المنكبين ولديه وشم رجل من الخاسرين البؤساء عل ساعده الأ يمن.
ولكن الكاتبة لا تُنسب العنف والوحشية الى احد الاشخاص الامريكيين البيض فقط. وماذا عن الزوج الهندي الذي اضرم النار في زوجته فقط لانها تمنت ان تزور والديها واقترحت عليه حلا لذلك؟
Irascible violent native-born American
Indian Community in America in Fiction
A narration of a horrendous racist attack.
Poor Baldev
Baldev, an Indian-born worker living in Dalas, Texas, got aggressed and beaten. The author describes how the attacker punched Baldev until he fell on the ground.
I was struck by the description of the scene through page191 to page 195. It is in the novel « The golden Son " by the Indian-born novelist Shilpi Somaya Gowda. It's written in English and was released in 2016.
So numb to move
The victim's friends, who are his fellow citizens, were so numb with fear and shock that they couldn't do anything about it and pull him out of the absolute lunatic's grip.
Portrait
It's not so hard to get a better picture of what the attacker looks like. He's broad-shouldered, has a tick neck. He got a pitiful loser tatooed on his right arm. He wears toe pointed boots.
The attackers got away with it
The event filled Baldev's fellow citizens with deep gloom. However, Baldev was rushed to hospital where Patel, the physician, works. The mugger and his friend got away.
A mad husband
But the novelist doesn't need to attribute cruelty and madness only to the American-born character. What about the Indian who set fire to his wife because she just wanted to visit her parents and dared make a suggestion about it? That character was a killer but fortunately got what he deserved.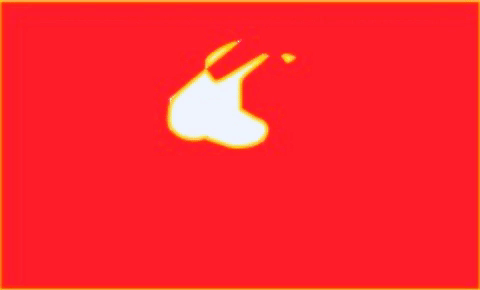 Fiction:
IRASCIBLE VIOLENT NATIVE-BORN AMERICAN and a mad Indian husband